To bookmark this page,
press CTRL-D now!



Right now we are getting things set up! So please be patient as we're

under construction

. :D
WritersDen.net is
the
online community for writers and readers of all interests and skill levels.
Whether you're an enthusiastic, creative writer looking for the perfect place to store and display your
writing
online or a casual reader searching for a good story, WritersDen.net is the website for you!
Free memberships are available to everyone. Each membership includes an online writing portfolio, numerous writing tools, email services and the chance to meet and bond with fresh creative minds, just like you!

[ learn More ]
Sign Up

now for a

free e-mail account

& your

own

Online Writing Portfolio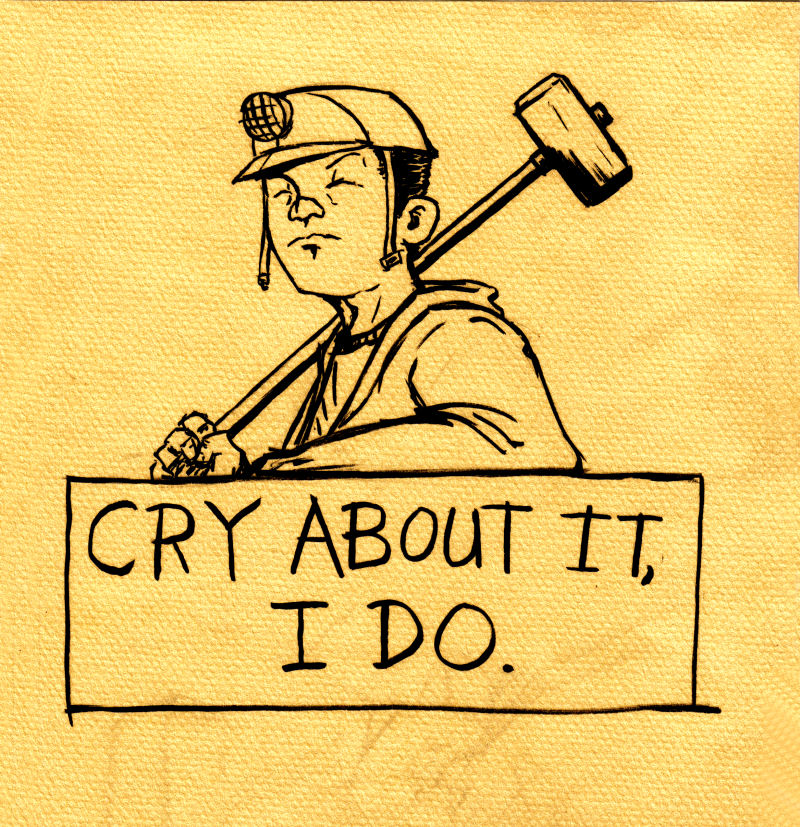 Sorry - Right Now - We are Under Construction!

Starting a membership on Writing.Com is free of charge. For details on the features included with both our Free and Paid Memberships, please see: "Memberships@writersden.net"

Username: Your username will be used to login and is the basis for your WritersDen.net email address; username@WritersDen.net. Your username must be "E" in content rating - it may NOT contain profane, sexual or other adult words that may not be seen by members of all ages. Accounts not in compliance will be removed without prior notice.
Note: Usernames must be between 4 and 14 characters and can not be easily changed.


Username:

Password: Your password must be between 6 and 12 characters in length.
Password:
Verify Password:

Email Address: We will email an activation code to this email address. You will not be able to access your Writing.Comaccount until you have provided the correct activation code.
Email Address:
Re-Type Email Address:
Personal Information:
This information is for our records only and is
required
. We use the country, age, gender, and household income fields to generate group demographics for our advertisers. View our privacy statement at
http://www.Writersden.net/main/privacy.


First Name:
Last Name:
Country:
Postal Code:
(U.S. Only!)
Age Group:
You must be at least 13.
Gender:
Level Of Education:
Marital Status:
Household Income:
Best Describes You:


Handle / PenName: You may change your handle at any time. It must fall within our "E" content rating, suitable for 'everyone'. It may not contain profane, sexual or other adult words.
Handle (PenName):

Birthdate: Enter the date you were born. You must be 13 or older.
Birthday:

Newsletters: WritersDen.net offers a wide variety of weekly creative writing newsletters. Select as many as you wish; unsubscribing later from your "My Account" area is easy!

Action/Adventure
Comedy
Drama
Fantasy
Horror/Scary
Mystery
Romance/Love
Spiritual
Contests & Activities
Noticing Newbies
Poetry
Short Stories
For Authors


Membership Terms: The

Membership Agreement

provides terms and conditions for using Writing.Com and must be read, understood and agreed to before creating a membership.

Check both boxes to agree:
I have read and do understand the

Membership Agreement.


I agree to all terms and conditions of the

Membership Agreement.

Signup: By clicking the button labeled "Setup My FREE Account Now!", you certify that all of the above is accurate and request that WritersDen.net create your portfolio.
What's here?


Authors, authoring, articles, blog, blogs, blogging, books, book reviews, business, technical and creative writing, online creative writing, essays, letter writing, writing journals, fiction writing, online fiction writing, freelance writing, novels, writers workshops, writer exercises, poets, poetry, poetry contests, poem contests, poem and poetry writing, story writing, short story writing, writer resources, stories, writers, writers and writing contests, writing prompts and tips, writer inspiration and much more!
What is a Mentor?




A Mentor is just someone who knows the Technical Mumbo-Jumo that goes along with running this site- So in other words Site Administrators. Mentor Just sounds better.



There are three main Mentors running the show. Becca, Sarah & Julie –



There are also other Mentors running around the site creating bulletins, organizing forums, interactive work and newsletters. Of course all the Mentors do these tasks and more to create the best possible writing community for you and your fellow members.



We are always open to suggestion so don't hesitate!



Interested in becoming a Mentor? Go Here!
Give your writing a home on WritersDen.net Whether you're writing your first poem or your tenth creative writing novel, WritersDen.net is write for you! From feedback on your writing to meeting other writers or readers, you'll be amazed at the online creative writing tools and features we provide.
Signup today and learn more about writing. You'll find writing tips, writing tricks, and writing reviews. We look forward to seeing your writing online!
Writing: We are the site for writing!
Writing found here... including Writing Poetry, Writing Stories,
Writing Fiction, Writing Novels and Much More!
Don't miss our Poetry Newsletter!